News
Swann back in the big time after GB recall
17 June 2019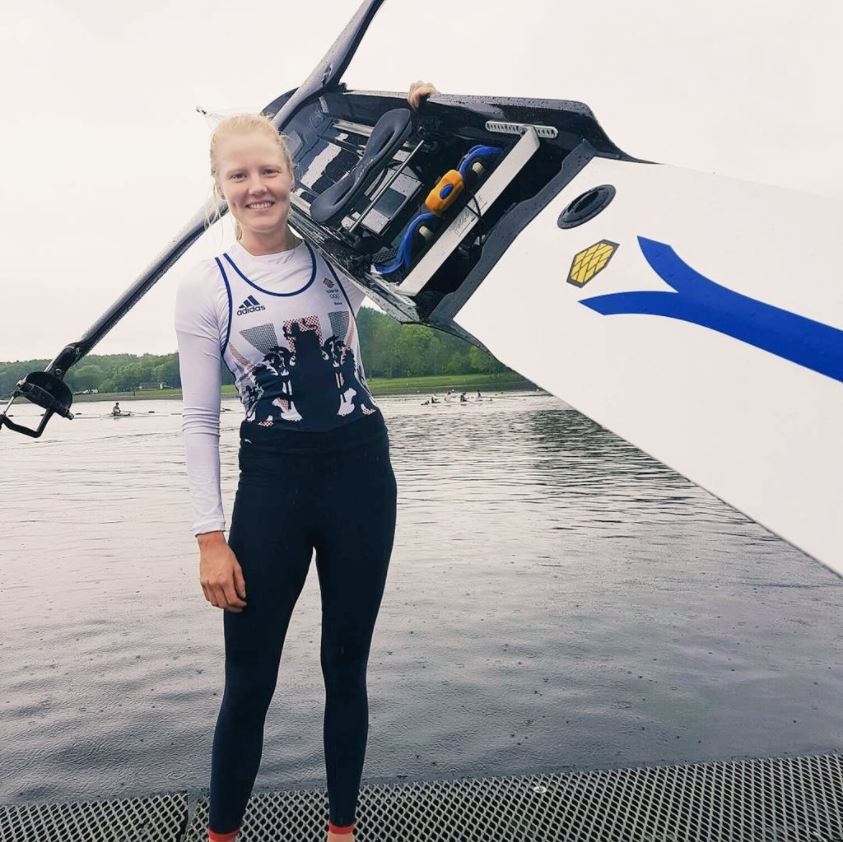 Winning Students rowing scholar, and Rio Silver medallist, Polly Swann has been selected by the GB Rowing Team to compete at the upcoming World Cup II in Poznan, Poland (21-23 June).
The 31-year-old had taken some time out of the sport following the 2016 Olympics to complete her medical degree at the the University of Edinburgh and has been training as part of the Edinburgh University Boat Club supported by the Scottish Rowing performance programme.
Swann is selected in the GBR2 women's four alongside Holly Hill, Sam Courty and Annie Withers.
"I'm so excited to be heading out to Poznan," Swann said. "I really didn't think I'd be doing much racing this year. I thought I'd be lucky if I got to go to one of the World Cups as a spare and support the team, so I do feel very lucky that I'm racing.
"I'm a little bit nervous because this is my first international race since 2016 but hopefully my past experiences with the GB Rowing Team will get me over the line as well as the other brilliant girls alongside me in the four."